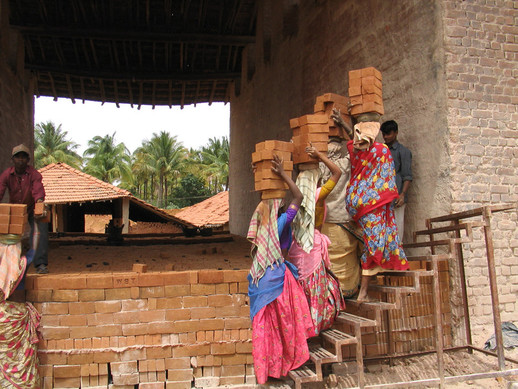 Then, how do we do justice well and do it for the long haul?
The work of justice is not easy, and it is one that requires us to be anchored in the hope of Jesus.
The Justice Calling
exists to provide those who are familiar with justice issues a place to become refreshed and to offer a Scriptural foundation for sustaining justice work. Authors Bethany Hoang and Kristen Johnson's desire is to bring God to the forefront of the justice conversation. They want to convey the message that God is the source of all justice and is inviting us to join him in his work. They take a step further by showing there is more to the calling of justice than simply becoming engaged in the suffering of this world. We must continually work to inundate ourselves in the Scriptures and develop our relationship with the God of justice – this gives us the ability to do justice well and continue to do it for the long haul
.The Justice Calling
draws readers into the road the authors have walked from eye opening shock and horror to a hope filled march of justice. The Justice calling beckons you in, starting at the foot of the cross as we realize that God is the one who reveals the justice calling in our lives. This work is his work and we are merely joining him in his already-in-motion plan of restoring this world back to him.
Who should read The Justice Calling?
The Justice Calling
is perfect for individuals, but we encourage you to practice doing justice as a community by reading this book with others. Gather a group of friends to work through this book and the reader's guide that is provided as you nurture fellowship within your community and delve deeper into your justice calling.
Why The Justice Calling?
Bethany and Kristen do a unique job of combining honest personal experiences with hard realities from case work studies and challenging questions. Throughout it all, the authors continually take the readers back to look at the full story of who God is, what he has done and what he is continuing to do in this world.
Three Ways to Get Involved Now:
Get a sneak peek! Download the first chapter of The Justice Calling. Share it with at least one person today and use #justicecalling on social media!
Can't get enough? Order the book for you and your friends!
Make plans to go through the book and the reader's guide with a group!